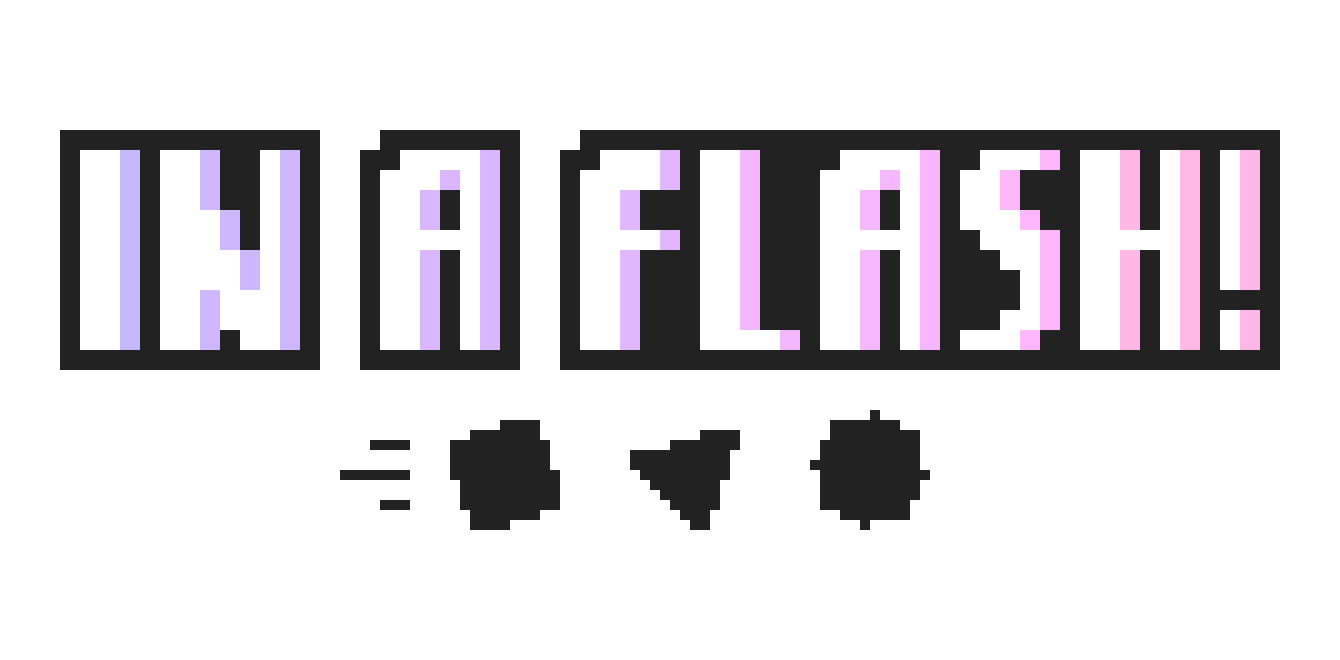 In A Flash
In A Flash - July Update!
---
July Update!
Hello gamers! Thank you so much for playing In A Flash. I wanted to tell you about all the new features I've put into the July update.
New AI Opponent
I created a new, harder AI opponent to face! You'll be able to select an Easy or Hard AI to battle when playing singleplayer. The hard AI is more aware of your actions and sharper at responding to your strategy.
New Song and Sound Effects
I composed a new song, which you can select from the Sounds menu. You'll also notice new sound effects in the menus. All the sound effects will harmonize with the song you pick, and your shapes will even pulse in time with the music. I hope you enjoy listening!
Color Schemes
In the Visuals menu, you'll be able to pick a color scheme you like! It'll affect the UI and your shapes. In addition to making the game prettier, this will hopefully make it a better experience for colorblind players. Let me know if you would like to see adjustments! They also all work with Night Mode.
I hope you enjoy playing the update.

- Benjamin Paulsen, Developer of In A Flash